Project Shiro
Enter the Dreaming world over and over, save your crew from their nightmares and find a way back home.

A top-down 2D action roguelite with a rich narrative.
Explore your crew's past and personality through their Dreaming worlds.
Earn victory by building unique kits at each run and mastering combat.
---
The Story so Far
Look, you messed up.
You're stuck in the middle of a no-man's land. Your crew are all trapped in the Dreaming. You dive into that ever-changing world to find them, only to die and wake up all over again. And your only companion is this grumpy Warden that talks to their plants more than you.
Worst of all: the discovery you needed to save your career turned out to be a trap that might end civilization. And it's your fault.

Get to work.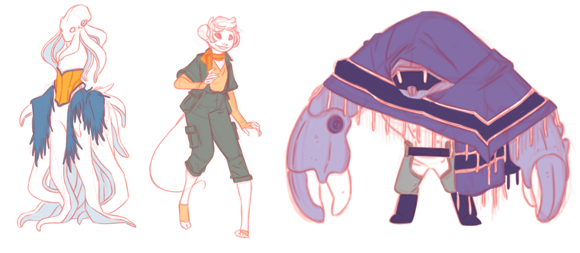 Status
Project Shiro is in active development. We plan to release a playable demo later this year.
---
Made with 💖
By Gabe, Sahil, Alina, and friends!
Character concepts by Meredith McClaren